L'Union des Forgerons,
specialised in the supply of open-die forgings and rolled rings on exceptionally short lead-times. Continuous investment in both the facility and our staff, a policy of being pro-active and a constant quest for quality, are the key of our longevity. We firmly believe that using our forging facilities and the associated technical know-how means we can offer « the answer » to all your design and make projects.
Making your forging ideas a reality !
Expertise
L'union des Forgerons has more than a 100 years experience in open die forging
Quality
The controlling department is responsible for the quality of our products, ensure a permanent follow up of our realizations. Our quality engineers step in at every step of the production.
Reactivity
Our fully integrated production processes at Méréville enable us to offer thorough forged products in very short lead time.
Made in France
All our parts are manufactured in France, in Méréville, Essonne (91).
On 6 March 1912, Sirs Alphonse Bellamy and Eugène Loubignac, both of whom were farriers, filed the articles of association for a workers' production co-operative called L'Union des Maréchaux with the clerk's office at the town hall of the 14th Arrondissement of Paris.
The company's head office was located at 18 Rue Niepce in the 14th Arrondissement of Paris XIV and our two confederates, who were soon joined by other fellow-workmen, struck the first hammer blows a stone's throw from the Eiffel Tower.
At that time, the company had no fewer than 6 farrieries in Paris.
The 1920s witnessed the decline of horse-related business, at the same time as the ramping up of industrial forge activity.
The company was now called 'L'Union des Maréchaux et Forgerons' and was established at Ivry. Business was based on 150 kg, 250 kg and, subsequently, 500 kg forge hammers.
In the late 1960s, a brand new factory was established at Méréville (Essonne), in the middle of open fields!
From that period onwards, time flew faster, with a succession of innovations and expansions.
L'UNION DES FORGERONS is the result of the courage and perseverance of its founders.
1967
Construction of the forge building.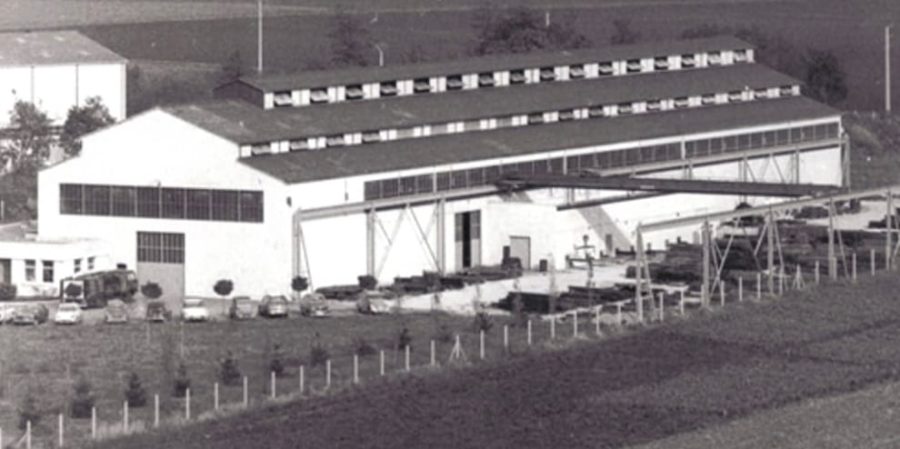 1974
Use of the first remote manipulators in the independent forge sector.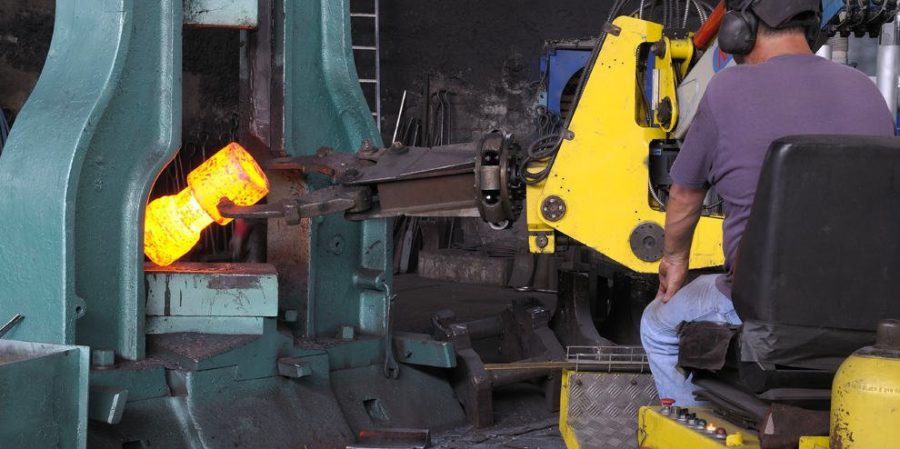 1985
Forge work devoted to aluminium, titanium, nickel and cupro-aluminium alloys.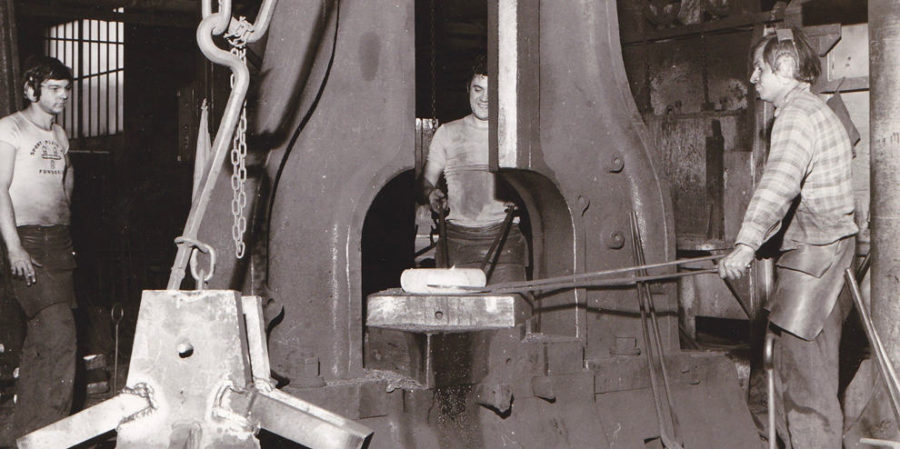 1987
The head office is relocated and a specific building devoted to heat treatment is constructed.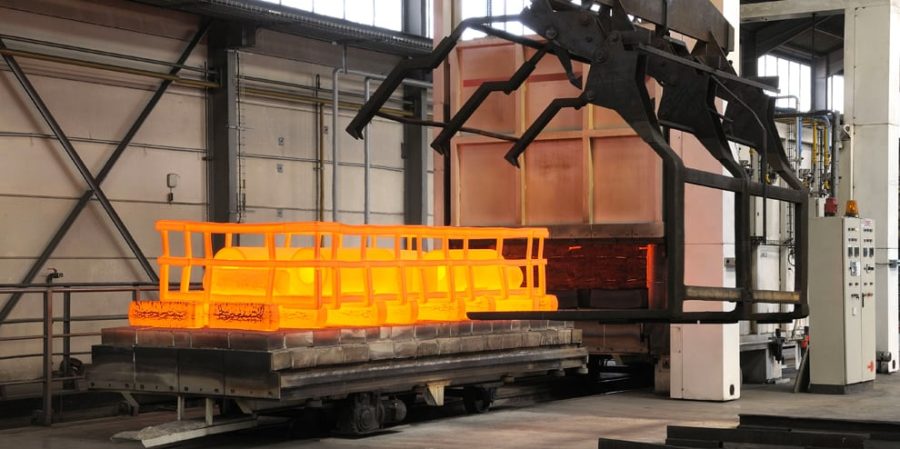 1992
Inauguration of a 1,000-tonne forging press.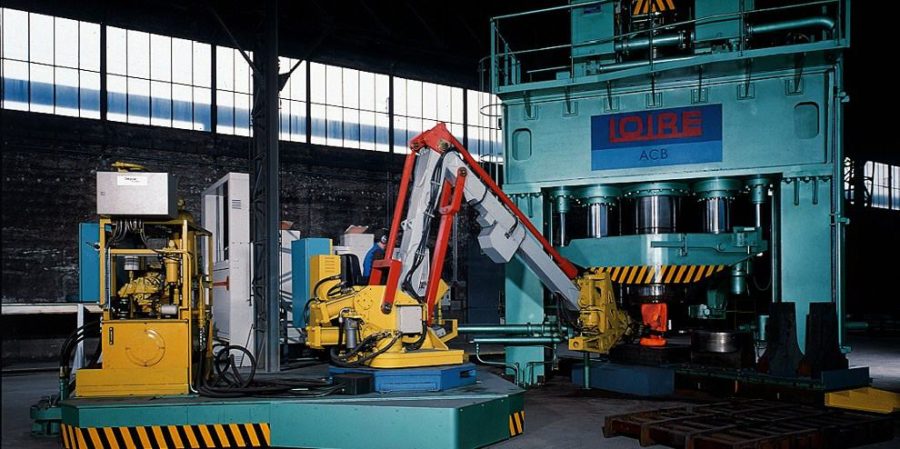 1996
Expansion of the heat treatment workshop and creation of the machining subsidiary (the firm Mérévilloise de Mécanique).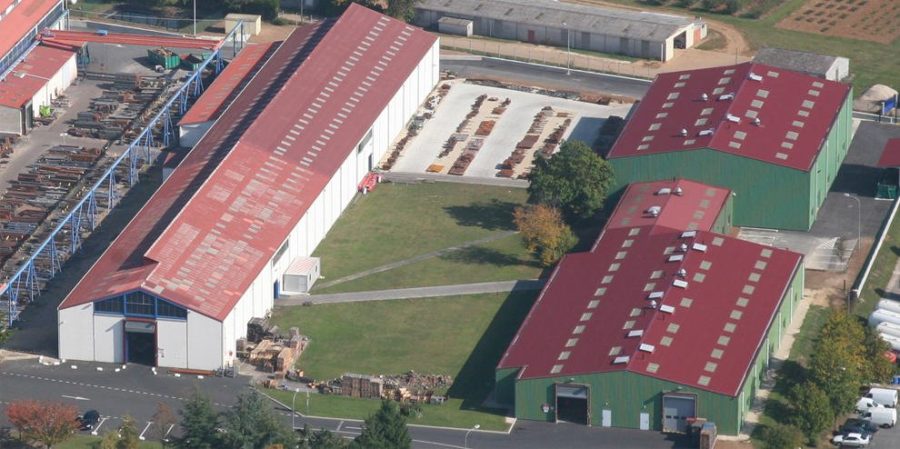 1999
Expansion of the forge building and commissioning of a circular rolling mill.
2005/2007
Expansion of the Mérévilloise de Mécanique building and the arrival of the first digitally-controlled machining equipment.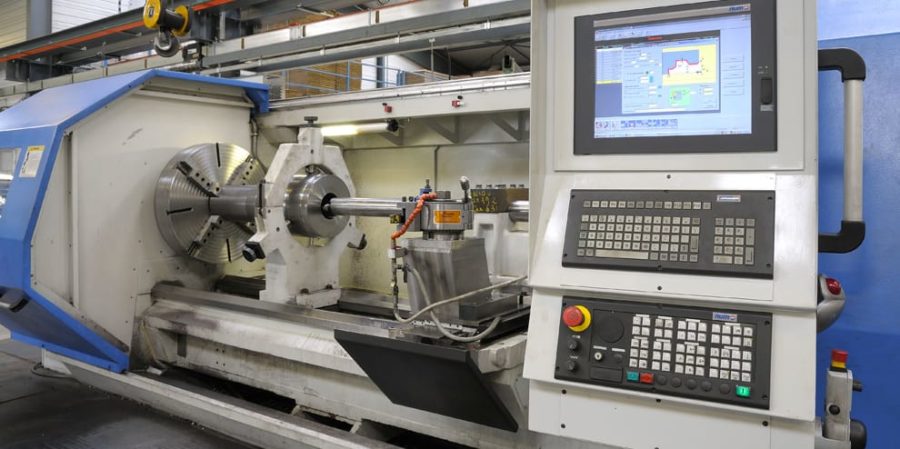 2016/2017
Construction of the expedition and of the new forging shop.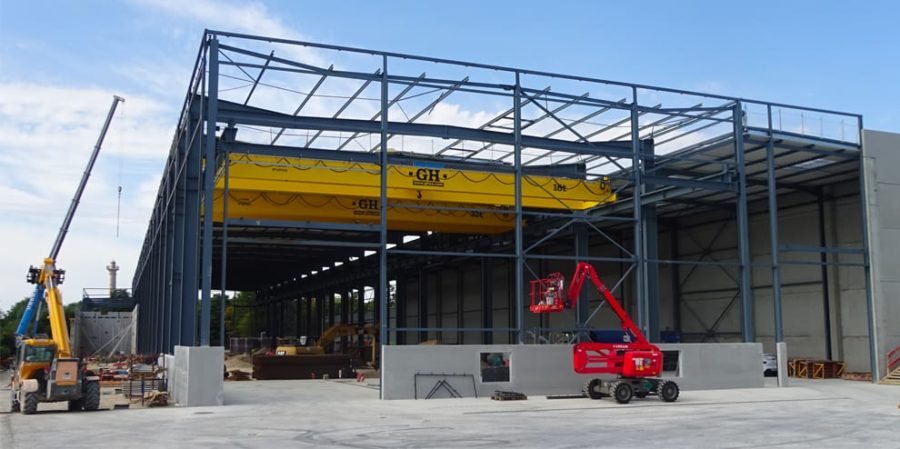 2018
Inauguration of a forging press and 1 ring rolling mill with 1 manipulator.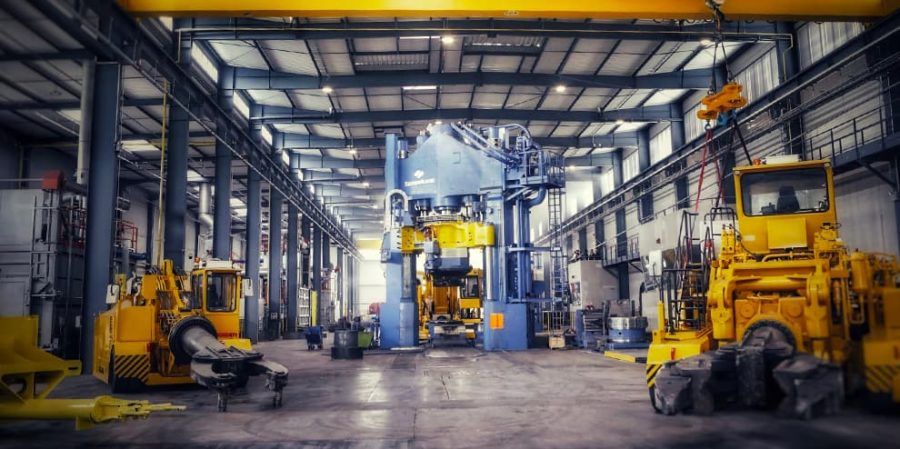 2020
Expansion of our machining subsidiary La Mérévilloise de Mécanique.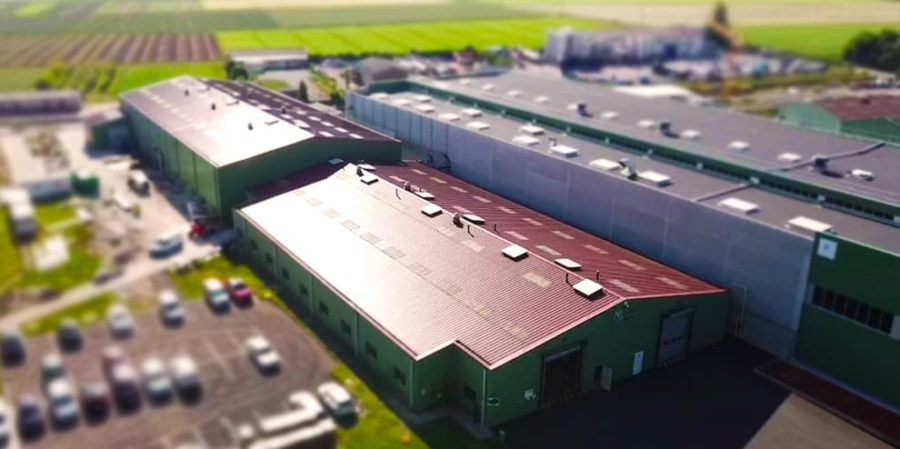 From open-die forging… to ring rolling
We have integrated the latest technology into our production, whilst using the traditional open-die forging process. The key to our sucess is the "know-how" passed on from each generation.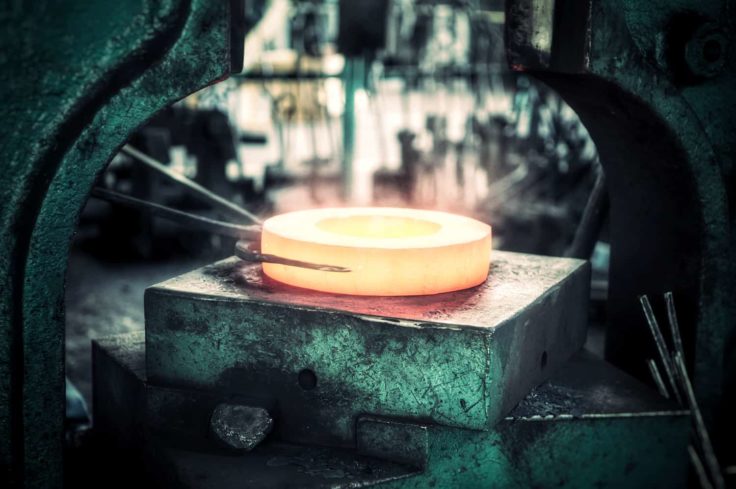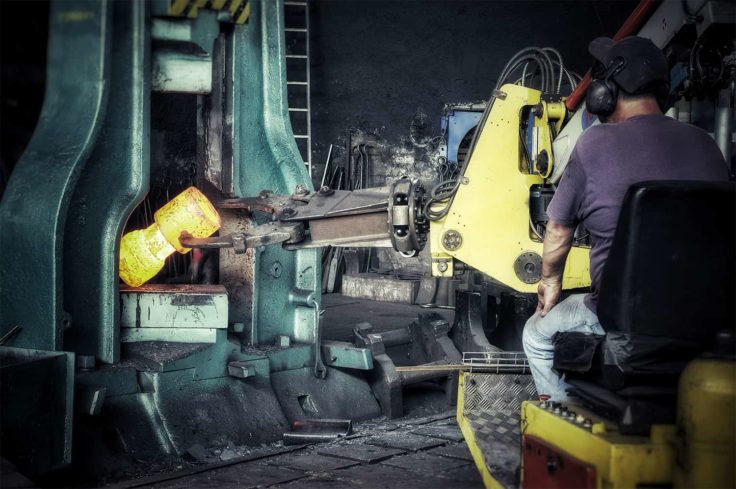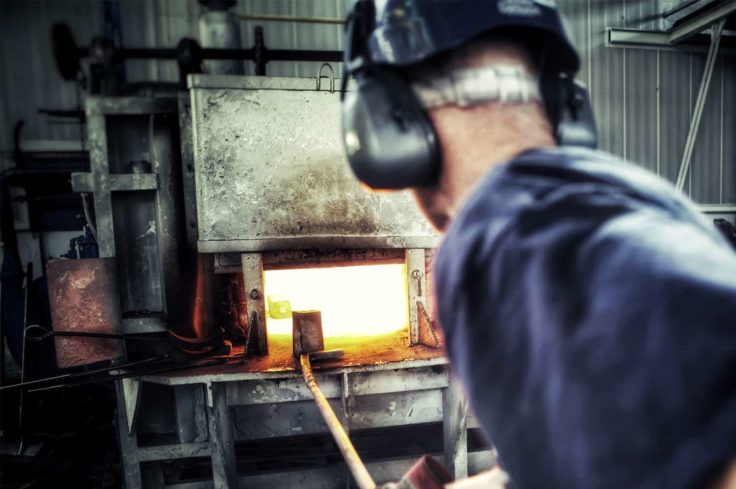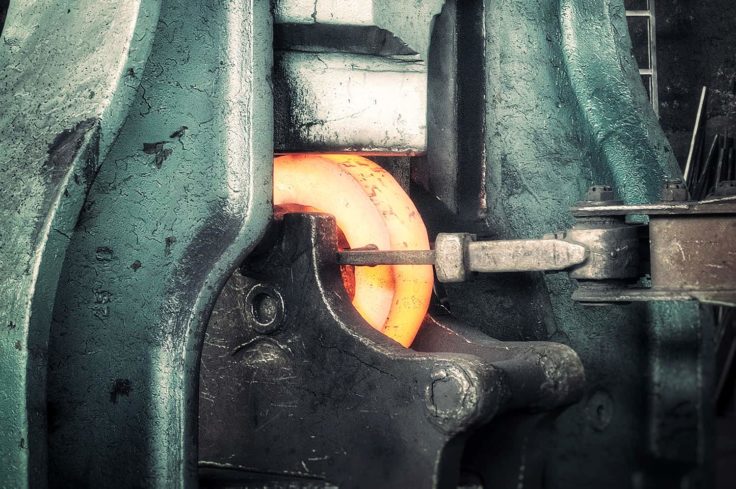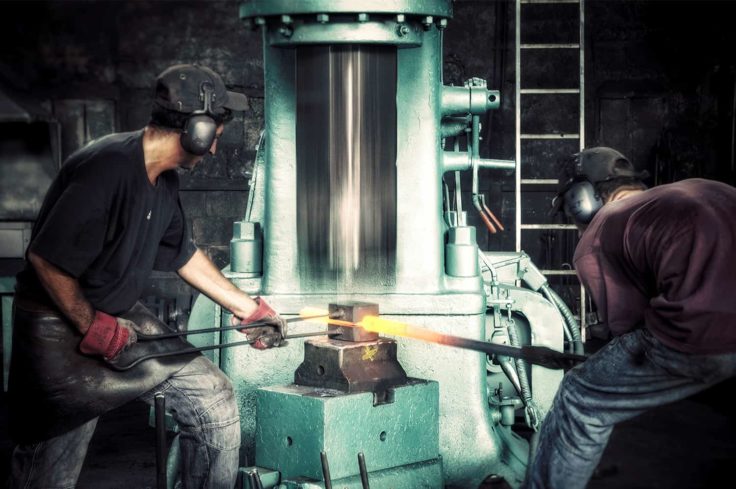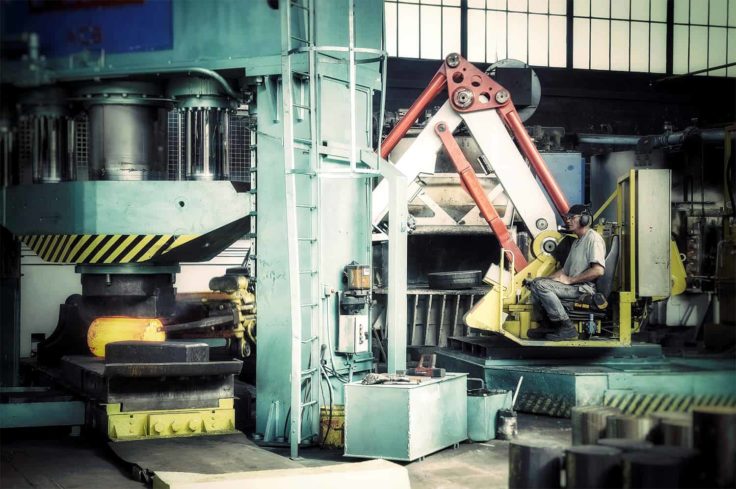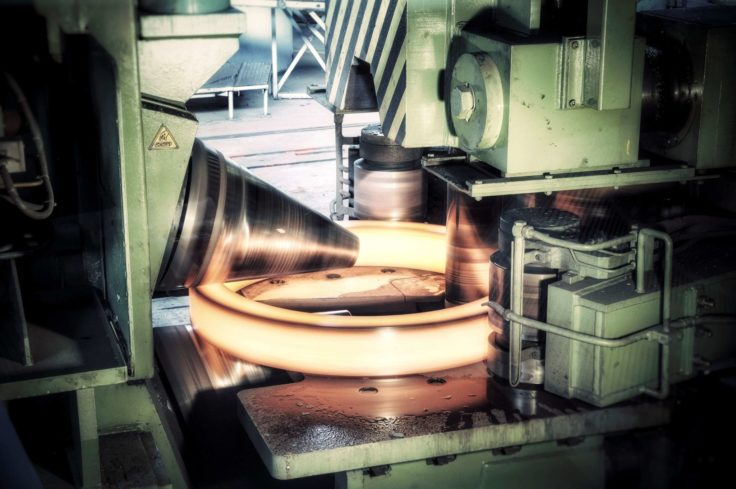 In 1966 the traditional forge is implemented in Méréville. 50 years later, L'Union des Forgerons begins the construction of its new forge. The new forge is a modern replica of the original which combines tradition, know-how and modern technology to serve our customers needs.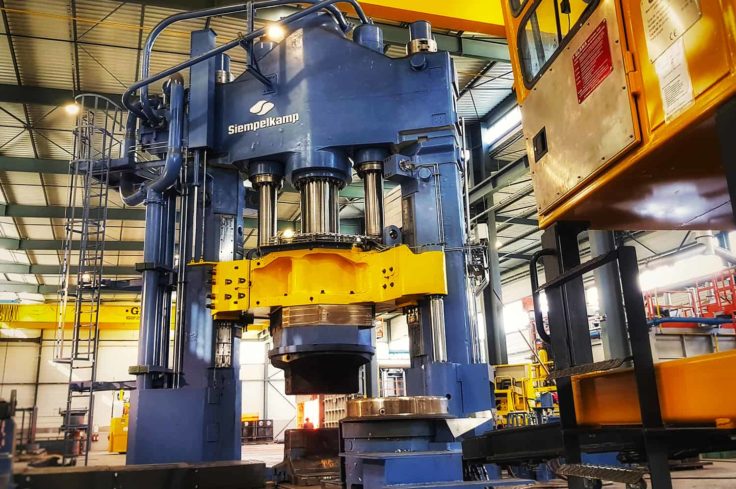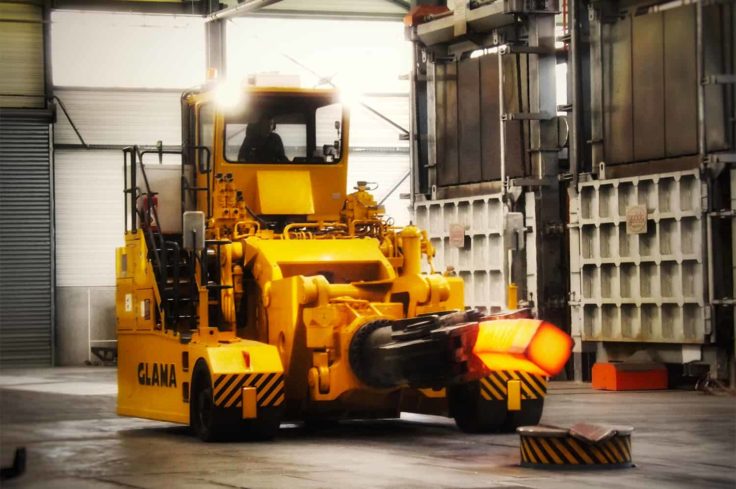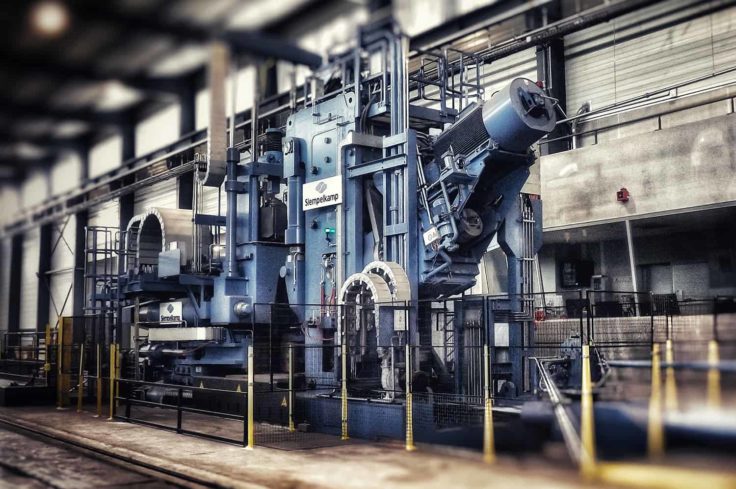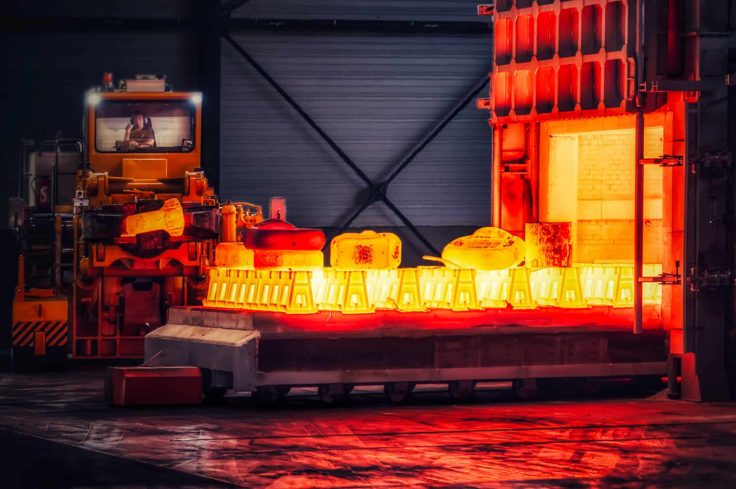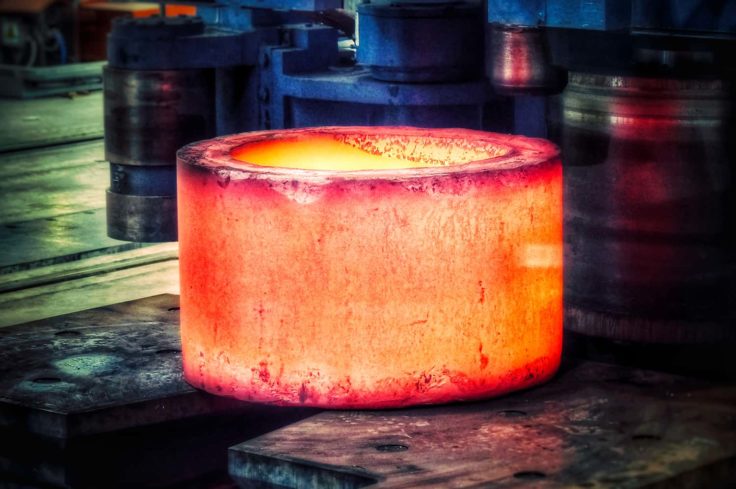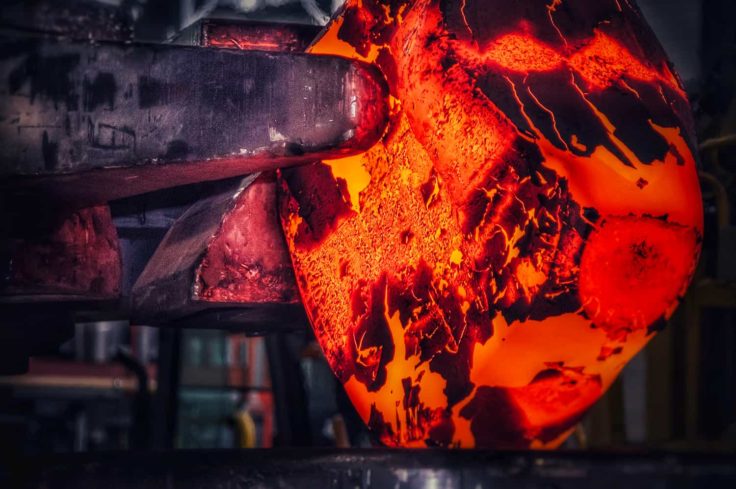 We undertake quality heat-treatment in-house using the latest facilities, in compliance with the most severe requirements of the industry (NAPCAP, PR-0011, DMP11…).
All our furnaces are regularly controlled for homogeneity. All the associated control equipment are calibrated at regular intervals in order to comply with the most severe technical requirements.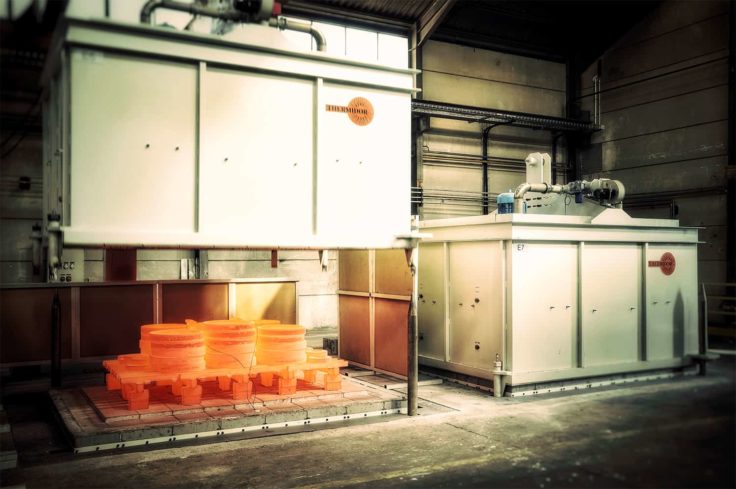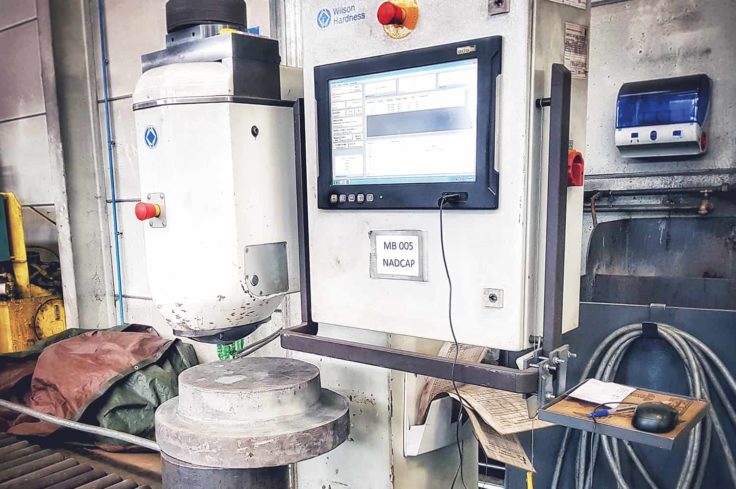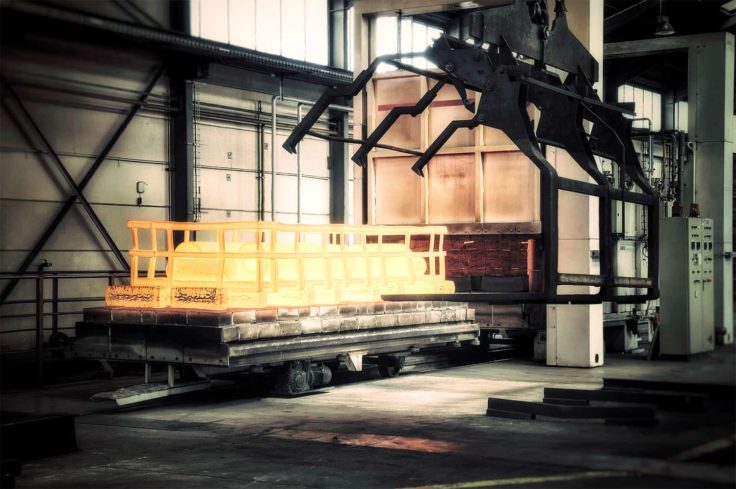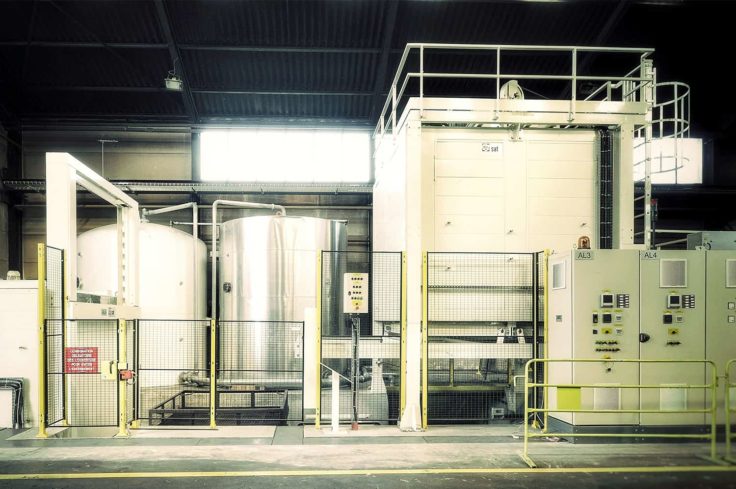 Independent from the Production, the Quality department guarantees that our products comply with the customers requirements. Non-destructive tests are carried out by in-house qualified staff. Our Quality inspectors have full certification to nationally accredited organisations. All our equipment for quality control is regularly calibrated.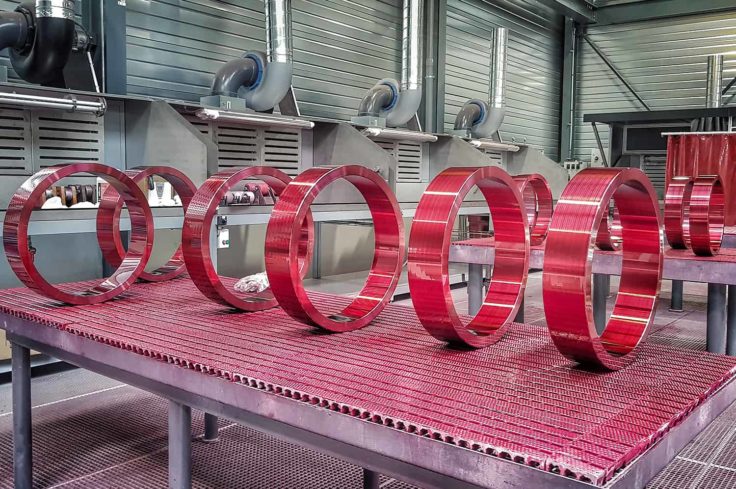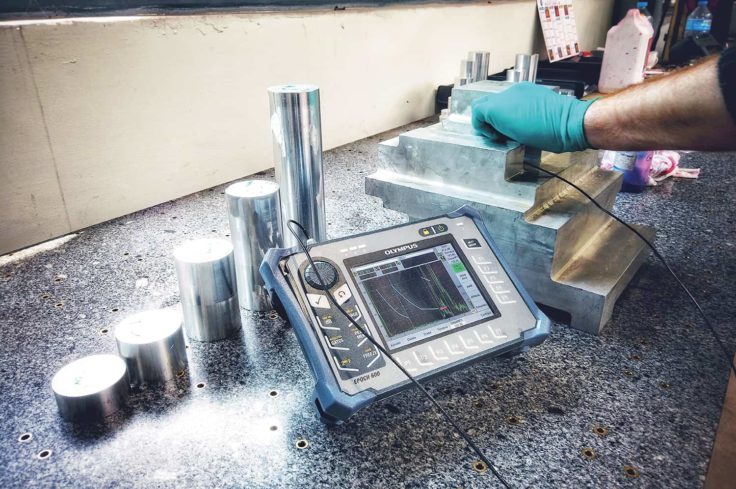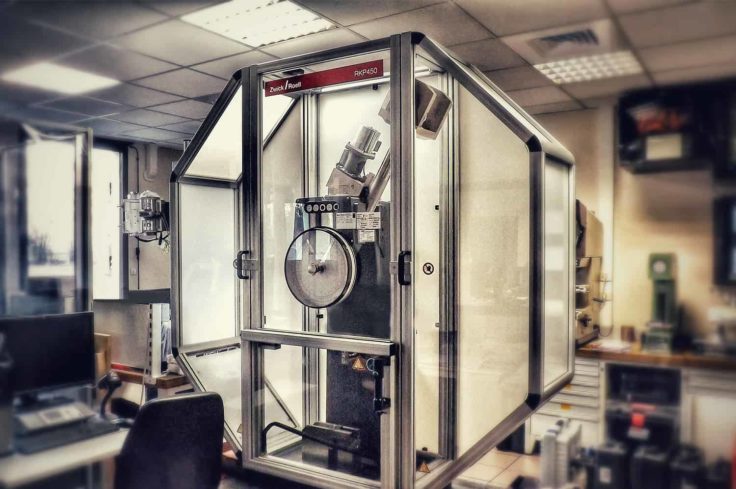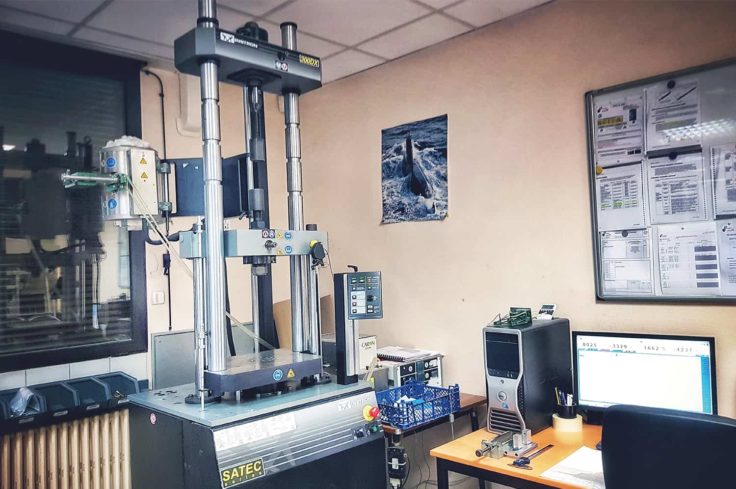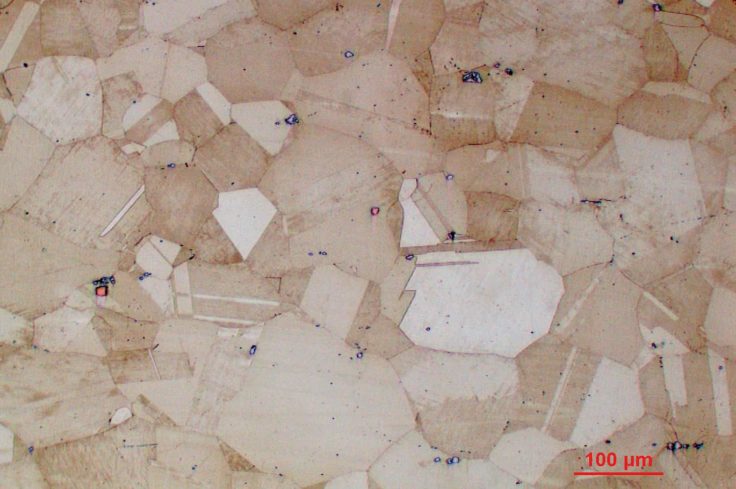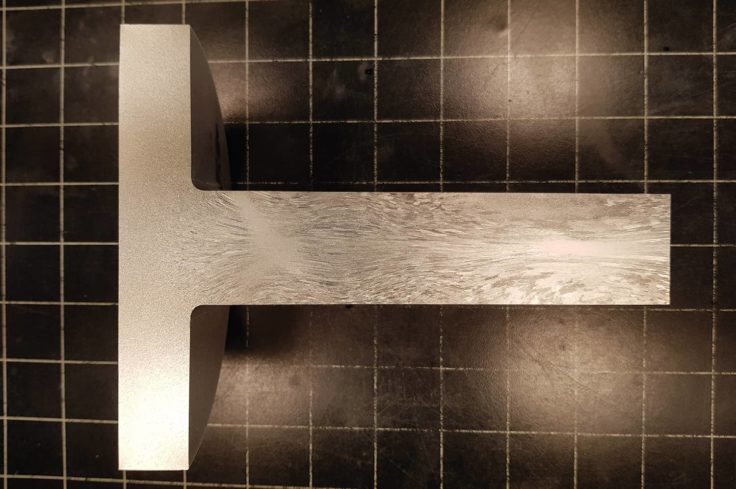 Because accuracy of details is your job, our aim is to offer you forged and I or rough machined products as close as possible to your final required profile. We can make use of all the transforming and finishing techniques (forging, flame cutting, waterjet cutting, shot-blasting, conventional and CNC machining).